We all have something that is unique to each of us.
Proper dance training teaches the technique that allows you to express your artistic vision with precision, clarity and consistency, without erasing your particular uniqueness. Through my classes I encourage both knowledge of the dance and originality, technique and style, cultural awareness and innovation. These may seem opposite but they actually complement each other to make your dancing a richer experience.
Train your body-mind so that your soul can be set free.
Own your magic.
DIANA
"My experience with Diana has been wonderful. As a teacher, she considers the learning styles of her students and her teaching format suits their needs. She encourages discipline and hard work in her students so that they can shine and give their best.
Diana is not just a teacher, she is a mentor."
-Angélica Cortés, Maryland.
"Diana is an excellent teacher, very organized and knowledgeable. Having taken both group classes and private coaching with her I can say that she always manages to work with the individual needs of every student."
-Pamela Rubel, Puerto Rico.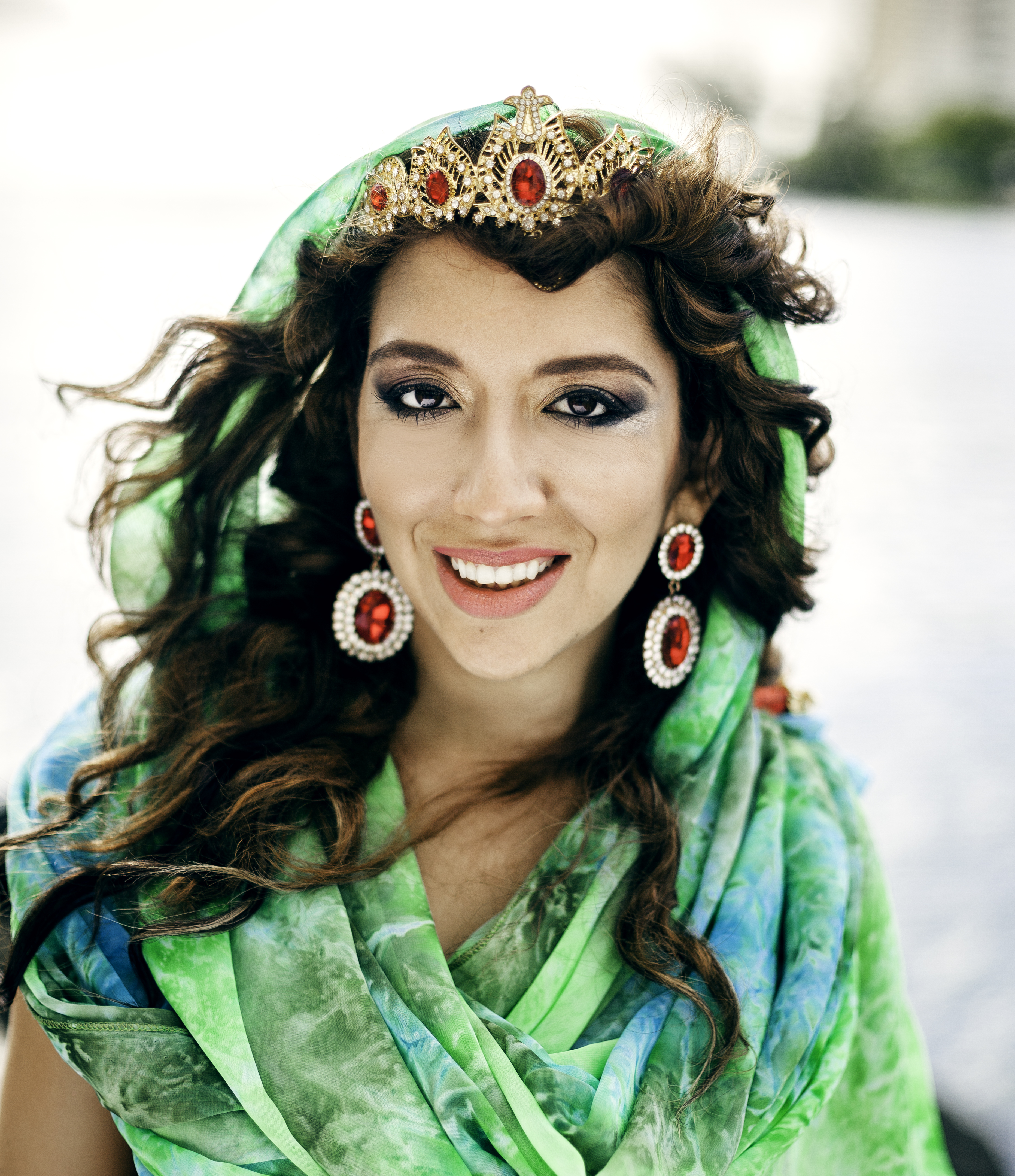 For over 15 years I have danced professionally around the globe, presenting my art in USA, Mexico, Brazil, Colombia, and Puerto Rico.
Having a multidisciplinary background and an unending thirst for all things dance, I have performed in belly dance companies as well as flamenco and modern dance companies. I believe that the best innovation is rooted in tradition. So I have travelled to Egypt, Turkey, Spain and lived for a while in Beirut to study in depth the roots of the dances I am interested in and from that knowledge create pieces that innovate and fuse while ringing true and authentic.
When I teach I look to give my students not just steps but the underlying tools and skills to take their dancing to the next level and to polish their own artistic voice.
No one else can do what you do and in the way you do it. Own your magic.